Scientific Reports, Published online: 21 January 2023; doi:10.1038/s41598-022-25793-z
Vitamin D level, pain severity and quality of life among hemodialysis patients: a cross-sectional study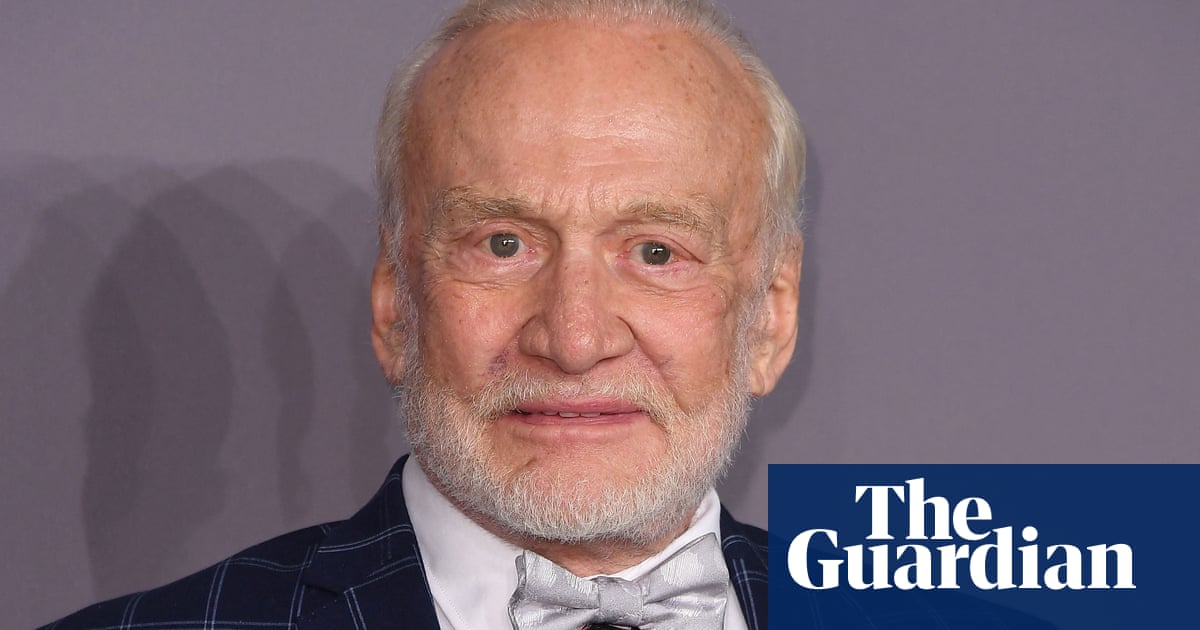 Second man to walk on the moon says he and Anca Faur are 'as excited as eloping teenagers'
Buzz Aldrin, the second man to walk on the moon, has announced that he got married to his long-term partner on his 93rd birthday.
The retired astronaut celebrated his birthday on Friday and said on Twitter that he "tied the knot" with Dr Anca Faur, 63, in a small ceremony in Los Angeles.
Continue reading…
"We're going to do kind of a science-fiction story, if you'll bear with us," David Crosby said on August 18, 1969, as his band Crosby, Stills, Nash and Young began playing their song "Wooden Ships" at Woodstock. Crosby, the singer, songwriter, and guitarist who died on Wednesday at the age of 81, was never a typical hippie, despite being one of the movement's founders and figureheads. Yet the band's Woodstock performance of "Wooden Ships" is a perfect example of his sweeping, singular, sci-fi-driven vision.
To him, the counterculture of the '60s was more than a protest movement or a bohemian aesthetic; it was a vehicle for probing the reaches of being human. While many anthems of the hippie era painted pictures of folksy peace—including CSNY's own "Teach Your Children" and "Our House," both written by Graham Nash—"Wooden Ships" is an outright downer, a dark account of the apocalypse. Still, it soars with cautious hope, its titular ship sailing either the sea or outer space.
In fact, Crosby was known for his love of all things maritime, and to him, the ocean flowed into the stars. Musically, Crosby swirled everything from free jazz to synthesizers into his cosmic Americana. "Science fiction was so expansive and it was so unlimited," Crosby told Neil deGrasse Tyson on the latter's StarTalk podcast in 2016. "Anything could happen, and that was just rich to me. And I lusted after it." His obsession with space exploration, emerging musical technology, and the literature of the fantastic forged a kind of future-folk.
Crosby's band right before CSNY, the Byrds, started out as a group of earthy Bob Dylan acolytes before quickly reaching escape velocity with songs such as "C.T.A.-102"—which mixed folk-rock with electronic noise while borrowing its name from a recently discovered quasar. One of the reasons Crosby was eventually fired from the Byrds was a creative dispute over a song he had written, "Triad," which drew from Robert A. Heinlein's classic novel Stranger in a Strange Land. It's a song about group sex, yes, but it sets such terrestrial pleasures against a sci-fi backdrop. Where Dylan read Jack Kerouac, Crosby read Isaac Asimov.
Paradoxically, folk—Crosby's first love as a musician—is a form fueled by tradition rather than innovation. When Crosby came up in the music scene of the '60s, folk was only progressive in the political sense, thanks to the leftist likes of Woody Guthrie and Pete Seeger. So his debut album from 1971, If I Could Only Remember My Name, became not only the crown jewel of his solo career; it elevated folk-rock to a whole new firmament. The track "What Are Their Names" contains what might be Crosby's most on-the-nose lyric—"Peace is not an awful lot to ask," he sings—but he transcends that platitude with a fugue of plucked strings and layered voices (supplied by a choir that includes, among others, Jerry Garcia and Joni Mitchell). It all coalesces into a ringing deep-space raga. The album's cover depicts Crosby's face superimposed over a photo of the ocean at sundown—as if to advertise the notion that his mind and music are part of an unbroken continuum, a kind of galactic hum.
In the liner notes to the CD reissue of the 1969 album Crosby, Stills & Nash, Crosby explained that "Wooden Ships" is an allegory where "we imagined ourselves as the few survivors, escaping on a boat to create a new civilization." But although he outlived many of his generation's hard-living musicians, Crosby did more than survive. He altered the trajectory of American music with an imagination far beyond his age.